Description
X10's Airsight Cameras offer big tech at a low cost. Airsight cameras (depending on model) offer tech such as pan and tilt, easy scan setup, wide angle lens, High Definition video (model XX59A) two-way voice communication and more!
IT'S SIMPLE! Connect the camera to your WiFi Router, scan the QR code on the camera, disconnect and place the camera wherever you want, use the FREE Apple or Android app and view your cameras via your phone from anywhere!
With a solid build, compact design and high tech features at an amazing price, these cameras are an amazing buy.

Learn more about the XX70A Outdoor Cameras Features below: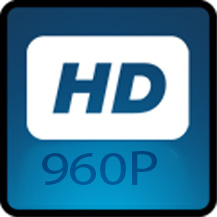 HD 960p Video Streaming and Capture 
Capture and Stream with 960p HD Video at 30fps. This unit offers the best value streaming ultra high quality video wirelessly directly to your router. Enjoy the clarity of HD, focus on what is being recorded and identify things you normally wouldn't be able to at this higher resolution.

Remote Pan and Tilt Functionality 
Feel like you just need to see more with your IP Camera? This camera has you covered. With Pan and Tilt Functionality, you can log in to view your camera and see the whole room using pan and tilt. You can do all this from your phone! This function also works great as a child monitor. Pan around the room to keep a constant eye on them. It works great with the ability to listen in and speak through the camera.

4 x Optical Zoom 
This Airsight Camera has true Optical Zoom! See further with more detail. This is not the standard 'digital' zoom, but a true optical zoom. Don't miss a thing with panning 355°, tilting 75° and now 4 x Optical Zoom!

Easy Scan QR Code Setup

This camera is simple to set up with your iphone or android device! With the free downloadable apps and the QR code on the bottom of the camera, setup takes just seconds. All of our Airsight Cameras now feature this stellar Easy Scan QR setup. Simply download the app, plug in your camera, scan the QR code during camera setup and you are good to go!

Outdoor Aluminum Weather Proof Design 
This is high quality. The all metal housing design protects your camera from the elements. The mounting hardware allows for mounting in most locations and is easy to install.. The large, weatherproof antenna sends reception back to your router and the long heavy duty power cable provides ample room to place this camera just where you want.

WiFi IP Camera 802.11/b/g
The PTZ Airsight XX59A Camera comes fully equiped with WiFi connectivity, enabling you to cut the video cables and connect right to your router. Stream video at 30fps to your router to be viewed securely over the internet. Connects via 802.11/b/g , the standard in wifi communications.

FREE iPhone and Android App Downloads
Download the FREE app from the google play store or Apple App Store. View your camera from anywhere in the world right from your portable device! View, record, take snapshots all from your phone. Pan and Tilt and view the entire room when using a pan and tilt Airsight camera! Search for AIRSIGHT in the App Store or Google Play Store. You can also find them HERE:

iOS APP: IP Camera Viewer Airsight IOS
Android : IP Camera Viewer Airsight Android

Infrared Equipped for Low Light Conditions
These cameras come fully equipped with IR sensors for low-light conditions.
 XX70A Specifications
High-sensitivity 1/3" CMOS sensor
HD Picture 960p
Optimized MJPEG video compression for transmission
Multi-level user management and passwords definition
Embedded Web Server for users to visit by IE
Supports wireless network (WI-FI/802.11/b/g)
Supports Dynamic IP (DDNS) and UPNP LAN and Internet (ADSL, Cable Modem)
Gives an alarm in case of motion detection
Supports image snapshot
Supports multiple protocols:HTTP/TCP/IP/UDP/SMTP/DDNS/SNTP/DHCP/FTP
Supports WEP/WPA/WPA2 encryption
Supports 3G phone, Smart phone control and surveillance
Supports IE, Firefox, Safari, and Google chrome browsers.
Night Vision: 1 IR LED range: 5mm / 24 LED = 15-20 meters / 45-60 feet
Operating Temperature: 0°~ 55°Celsius / 14°~ 131°Fahrenheit
Operating Humidity: 20% ~ 85% Non-Condensing
Storage Temperature: -10°~ 60°Celsius / 14°~ 140°Fahrenheit
Storage Humidity: 0% ~ 90% Non-Condensing
Lens: 3.5-13.7mm
Diagonal Viewing Angle: 30.7°~ 69°, depending on zoom level
Horizontal Viewing Angle: 30.7°~ 69°, depending on zoom level
Zoom: 4X Optical
Pan/Tilt: Pan 355°, Tilt 75°
5.5mm x 2.1mm Jack
90 Day Warranty